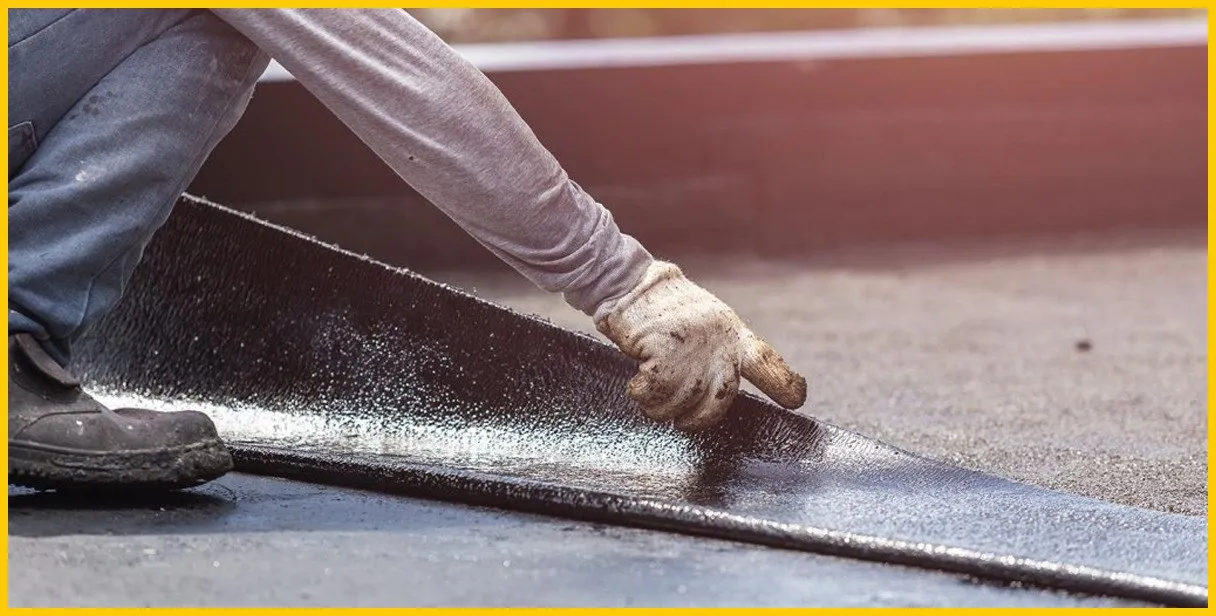 ---
Roof Heat Proofing
Posted on March 12, 2022
---
What would you rather have?
Additional extreme weather or a cleaner brighter future?
Are you fed up with the rising electricity bills? It's no longer a problem; Roof heat proofing is a great solution to your problem!
As a result of the rise in global warming, the temperature has risen drastically, leading to an increase in the indoor temperature of our comfort place, mandating roof heat proofing!
We have heatproofed countless roofs as a professional root heat proofing company, enabling our customers with a comfortable and calm indoor environment. But the underlying question is why do we need roof heat proofing in the first place. Many companies in Karachi offer roof heat proofing services, but they generally fail to build awareness about the basics of the process! But have no sweat, One Roof Heat Proofing is here to enlighten our consumers about significant elements concerning the services.
One frequently asked question is, "Why is it so essential to acquire roof heat proofing?"
Researchers have identified that heatwaves have become more common in Karachi as a result of rising global warming, which has contributed to a generally heated atmosphere. Now, controlling the external climate takes a variety of strategies, but concentrating on the topic under discussion, everyone wants a pleasant and cool indoor environment, which is attainable; we will show you how later in this article.
Firstly, our roofs are exposed to the most solar radiation, which causes the indoor environment to become heated with time, making our clients inconvenient. Even if we utilize air conditioners, how far can we go with them? We can't use them indefinitely due to the rising price of electricity. As a result, we now have only one suitable option: roof heat proofing services.
Now, let's focus on the reason for the frequently asked question, as we stated we'd teach our clients regarding this simply and effectively. What we're about to discuss may have been your worst nightmare in school, but don't worry; we'll jot it down in a way that everyone can grasp.
To begin, the color of the roof plays a significant role in how much it absorbs heat. According to science, light-colored roofs reflect more light and dark-colored roofs absorb more heat, you may have experienced this when wearing a light-colored shirt in the summer and feeling cool.
Is this, however, the only reason rooftops absorb heat? No, the most essential factor is the utilization of traditional asphalt shingles, which are most routinely utilized in Karachi for building roofs on our houses. Considering the low reflectivity of asphalt shingles, the color of your roof is less essential in this place.
Is there a way to solve this problem? There is, indeed! We are aware that the temperature in Karachi in the summers reaches peaks, reducing the efficiency of our clients owing to the warm indoor atmosphere and the inability to use ac for the entire day due to high electricity expenses.
Knowing that we've explored the reasons for getting roof heat proofing and how the roof absorbs heat, let's outline the benefits of getting roof heat proofing treatment.
In the long term, roof heat proofing services allow you to save money.
The most obvious advantage of attaining a roof heat proofing treatment is to save money. The less heat that enters your home through the roof, the less expense you'll have to spend on air conditioning during the summer season.
It Increases your Roof's Life Expectancy
This is yet another top-notch benefit of having your roof heatproofing. It is less prone to damage by the sun since it reflects destructive rays and heat. Heat stress can severely impact your roof. This is especially true for asphalt roofs, which degrade rapidly when exposed to the sun. A roof that is heatproof and reflects harmful sun rays and heat will endure longer.
You won't have to replace it or re-shingle it as frequently as you would with a standard roof. You'll save a lot of money on roof upkeep this way.
It Enhances the Quality of Your Living Areas
Roof heat proofing services will improve the comfort of your living space even if you don't use air conditioning or only use it occasionally. Heat is not reflected away from the residence by traditional roofs. Heat is trapped within, particularly on higher floors.
In essence, heat proofing roof of your home or workplace will provide an additional layer of protection. Roof heat proofing services will protect your roof from long-lasting heat exposure and cold, depending on the type of insulating material you choose.
Environmentally friendly
Roof heat proofing will assist in minimizing pollutants in the surrounding area in addition to saving energy and money. It helps in reducing pollution and carbon dioxide emissions by reducing the need for natural gas and electricity to heat and cool buildings, resulting in environmental sustainability.
But what if the heatproofing on my roof is destroyed as a result of heavy rain?
Roofs that aren't heatproof react very badly to heavy rains. It can cause long-term damage to your roofs, such as seepage, water leaks, rots, and mold, exposing your roof's life expectancy and your family's life in danger. A heatproofed roof, on the other hand, oppositely reacts to heavy rain. The use of elastomeric chemicals in Roof heat proofing treatment leads to the development of a heat-resistant roof that is ready to withstand any climatic challenge.
Another question that is constantly asked is how long does roof heat proofing last?
Roof heat chemicals are installed quickly and efficiently by One Roof Heat Proofing's skilled personnel. It will endure more than 5 years, making it heat resistant and preventing heat radiation damage.
One Roof Heat Proofing's expert technique and strategy, which is supported by cutting-edge technology, is unequaled, making us the industry's most respected and leading firm.
In cities like Karachi, skilled roof heat proofing services are optimized to obtain a standard heat-resistant coating in order to prevent harmful radiation. Acquiring roof heat proofing services comes with a lot of advantages. It not only benefits the individual on their electricity bills, but it also benefits the environment by reducing greenhouse gas emissions while using less energy. Getting a heatproofed improves the quality of life for people who cannot afford an air conditioner by providing a very natural technique to reduce the home temperature by 60%.
Our top Roof Heat Proofing Methods.
· Heat-Resistant Roofing Sheet
Heat-resistant sheets can have a significant impact on your home's indoor temperature. Installing heat-resistant roofing sheets is one of the most popular methods of heat proofing your roof. These blankets are extremely good at shielding your home from harmful sun rays. They are commonly manufactured with corrugated designs and are one of the greatest solutions for insulating roofs. These lightweight heat-proofing sheets can easily tolerate adverse weather conditions. They're also long-lasting, environmentally friendly, energy-efficient, and, most significantly, cost-effective.
· Roof Cooling Chemicals and Paint
A popular and cost-effective method for heat-proofing your roof is to use reflective white paint. This reflective paint, often known as roof cooling coating, is excellent for both flat and sloped roofs. Furthermore, using a standard paintbrush, roller brush, mop, or spray machine, many coats of this chemical must be applied to the surface.
Due to its solar reflecting properties, an elastomeric coating is likely the most popular choice for roof heat proofing treatment in Pakistan.
Who we are?
Because of our matchless standards and skilled services, One Roof Heat Proofing is a prestigious and leading company in the industry. Our organization was founded with the goal of providing a sustainable and comfortable lifestyle to our clients in Karachi. We recognize your need and, as a result, strive to the highest standards possible and with zeal to perform our mission.
We provide professional commercial, residential and industrial roof heat proofing services.
Conclusion
The process of roof heat proofing, to put it simply, acts as a barrier to prevent heat transfer. It is trapped between the surface of the roof and the roof deck. In addition, for residents living in Karachi with a relatively hot climate, a new cool roof technology can be paired with current roof insulation to help reduce the indoor temperature. Roof heat proofing treatment is a great investment for our clients because it maintains your house and workplace at a cool temperature by reflecting half of the sun's radiations
In a city with high temperatures and humidity, such as Karachi, the benefits of good roof heat proofing services include significant cooling energy savings. By resisting solar radiation, heatproofed roofs can maintain a consistent internal temperature and provide ultimate comfort to everyone.
Contact us today
Our address
Office # 4, Building # 30-C, Rahat Commercial Lane # 2, DHA Phase VI, Karachi 75500.
Contact number
0333-2380661, 0334-8666689 , 0312-2295531
Our website
info@roofwaterproof.pk
---